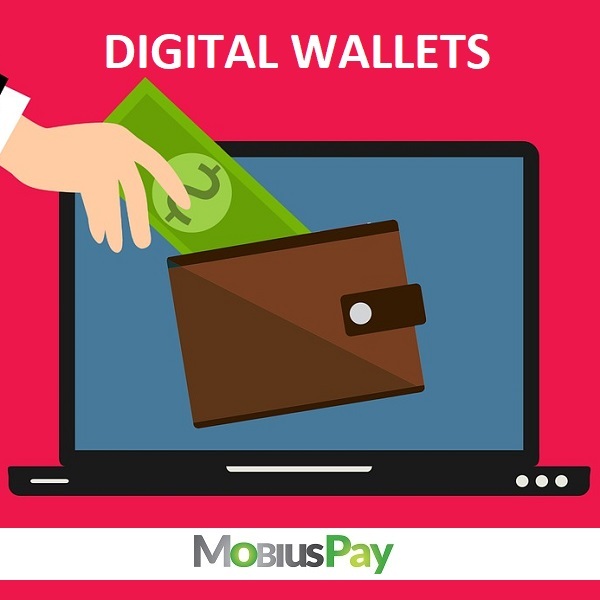 As online purchases continue to skyrocket, companies are noticing a significant increase in revenue from a number of mobile payment wallets. It's fair to say that ApplePay, PayPal, Visa Checkout and other payment methods in this space are no longer accurately called "alternative" payment systems because for many consumers they have now become a primary form of payment.
Why Are Mobile Wallets Doing So Well?
1 Trust
For starters, they are each backed by a trusted brand that inspires an important amount of consumer confidence. Overcoming the inertia of a payment form online is key to converting visitors into customers, and having globally respected logos like Apple or PayPal on sites gives any visitor an immediate sense that the site will handle their payment information in an ethical manner while actually providing whatever it is that the end user is paying for online.
2 Convenience
Rather than getting up from their screen to go find their physical wallet in their home, or checking to see if they have ample funds in their accounts, a consumer can now simply pay by mobile wallet with a click or two at the point of sale. That makes all purchases easier, and faster, but it has a particularly important impact on impulse purchases. That thing you never knew you needed, the one that popped up on your Facebook feed today, is so much easier to buy when you can just click a couple keys on your phone to pay for it.
So Why Isn't Every Site Making Mobile Wallets A Primary Payment Option?
Put simply, many products and services in the high-risk vertical are not authorized to use these forms of payment. Yes, you will find an odd example of a company using ApplePay, but that usually requires a lot of hoops to jump through – for example getting your brand categorized as a sexual wellness product rather than as a sex toy distributor. More importantly, those categorizations are rarely firm and never final, so anyone making use of these sorts of mobile wallets on high risk properties are running the risk of being told they have to stop using them immediately.
We have all seen countless examples of companies suffering from the short-sighted decision to put their payment processing on a platform that is vulnerable to the whims of a giant mainstream corporation with a long-standing track record of abruptly closing accounts. There is a much better way to do business than that.
What Can High Risk Merchants Learn From Mobile Wallets?
The exact same principles that are making mobile wallets successful are attainable for any merchant, including those that operate high risk websites – and for companies selling products or services in these verticals the value of promoting trust and convenience is likely to be even more important than it has proven to be in every other business arena already.
1 Make Paying You As Easy As Possible
The ease of being able to make multiple purchases without having to input card data each time and payment details over and over is essential. Many merchants already make use of MobiusPay's one-click upsell options. Implementing a customer vault is easy and our technical team is always here to help you create a tokenized payment platform that removes any friction from the purchase and cross-sell processes within the same gateway. Sell more, with the identical number of clicks to buy twenty things as it takes your potential customers to make their first purchase, because punishing a repeat customer by requiring unnecessary additional data entry is a sure way to cripple your revenue when you should be expanding it exponentially.
2 The Thing That Should Be Recurring Most Often Is Trust
It's important to generate repeat revenue from each customer, and it should come as no surprise that the most critical element of accomplishing that goal is generating repeat trust. Did your customer trust you when they made their last purchase? What have you done to reward their trust, or to amplify their trust on the path toward their next purchase?
Preventing chargebacks is often as simple as providing meaningful customer service. Building and maintaining a positive reputation adds an important layer of luster to your brands, and you can directly monetize that trust by encouraging satisfied customers to become clients again, or to refer others to your sites for service in the future.
Recurring trust starts with having a sound product. If what the client buys isn't what they thought they were getting, you are destined to never earn from them again. On the other hand, even with the best product on the planet, any form of billing discrepancy can quickly erode the level of trust needed to generate repeat purchases.
Always make sure your payment processor understands the importance of trust and treats each of your paying customers with the same sort of reverence they expect from Apple or Amazon, because at the end of the day every consumer only has a certain amount of money to spend and whether they do it at some mainstream site via mobile wallet or on your site for products they cant get anywhere else is up to you and the level of commitment you put into satisfying their needs.
Return to Blog