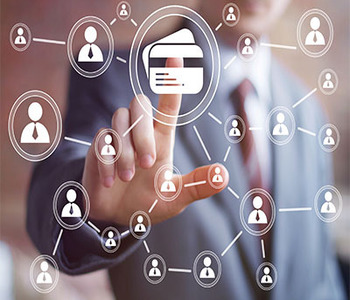 Payment Processing and Credit Card Merchant Accounts
Payment Processing:
Why settle for anything less than a payment processing platform custom-tailored to satisfy your business needs? Accept payments on your E-Commerce website or at a brick-and-mortar store location. Credit and debit cards offer your customers a convenient way to pay for products and services.


Credit Card Merchant Accounts:
MobiusPay specializes in the activation of merchant accounts in the US, EU, and Asia. Regardless of the size and scope of your business, MobiusPay will customize a solution that works for you. We offer credit card merchant accounts for all business types and models. Contact us today to learn how a custom-built solution can work for you.


Check Services:
It's vital to offer a wide array of electronic payment options. At MobiusPay, we equip businesses with simple online check payment solutions, thereby providing a check-friendly virtual 'cash register'. There are several convenient perks available with ACH (Automated Clearing House) payments, including auto-recurring billing on direct debits, real-time updates, and information on transaction status.


Credit Card Machines:
Verifone Vx520
All you will ever need for the 2015 EMV compliance requirements in a countertop terminal. The Vx520 Dual Comm terminal includes a standard RJ11 and a 10baseT port for use over a traditional phone line or Ethernet for high-speed transaction processing. This terminal supports value-added applications such as loyalty and gift card acceptance.

Accept Credit, Signature, and PIN debit transactions using the mag-stripe or manual entry, contactless cards, Apple Pay and EMV chip card.


Mobius Gateway iPS Enterprise Encrypted Mobile Reader
The new and improved iPS Enterprise card reader provides reliable and secure mobile payments in conjunction with the iProcess mobile app. Achieve card-present rates and increased security by converting your smartphone or tablet into a mobile terminal. iProcess is a simple, fast, and free application for Apple & Android devices to process cards anywhere in the world over a cellular or WiFi connection.


ShopKeep POS system
Using a tablet-based Point of Sale system allows your business to work more efficiently without spending thousands of dollars on a traditional POS setup. With support for multiple business types and various registers, the possibilities are endless. Inventory Management, Customer Marketing, and Staff Management are just a few things offered that help your business run smoothly.
---
Return to Services