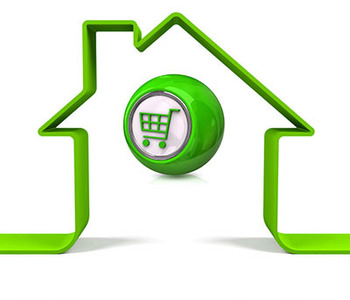 ACH Payment Processing and Electronic Payments
ACH payments, also known as online checks, are a type of electronic transaction that enables you, the merchant, to receive electronic payments via a web interface or the MobiusPay Gateway and a personal computer. Online checks and electronic payments can be conducted as a single, one-time transaction or as a recurring transaction defined by a preset schedule (weekly, monthly, quarterly). Accepting online checks as a type of payment broadens your ability to cater to your customers' needs while strengthening your bottom line. Additionally, some customers prefer the convenience of an electronic draft from their checking account rather than using a credit card.
Typically, two types of online check transactions will be of interest to you. The first is a single ACH transaction, which is a one-time transaction for the sale of goods or services. The second is a recurring ACH transaction, which is completed automatically within a pre-defined timeframe in the case of subscriptions for products, services, and memberships.
Enjoy peace of mind knowing that your online check transaction can be safeguarded with the Check Guarantee and Check 21 services. Check Guarantee covers the full amount of a purchase, should the checking account upon which the transaction is drafted be low on funds (or any other situation that would prevent you from completing the sale). Additionally, with Check 21 services, you're able to verify the availability of funds in real-time, thereby lowering the likelihood that Check Guarantee services will even come into play. With each of these features, an extra layer of security is applied, increasing the probability that your revenue stream will remain uninterrupted.
Due to federal regulations and operating rules set forth by the National Automated Clearing House Association (NACHA), funds become available approximately 2-3 days from the date of the settlement.
Offering online checks as a form of payment is not limited to electronic commerce transactions but also applicable in a retail environment. By utilizing a check reader attached to a personal computer or terminal in a retail environment, the merchant has the option to scan the check for Check 21 and Check Guarantee services. Doing this saves time and money; fewer trips to the bank and the ability to check funds in real-time are both invaluable features beneficial to a business owner of any size.
Contact MobiusPay today to learn more about how our ACH solutions can boost your business model. It's easy and affordable, and there's no reason not to offer this service to your customers.
Be sure to leverage alternative payment methods to target global economies in niche markets. Digital Currencies and E-Wallet solutions are but two of the many alternative payment methods provided by MobiusPay. Contact your sales rep today to learn more about solutions that will work for you.
Return to Services