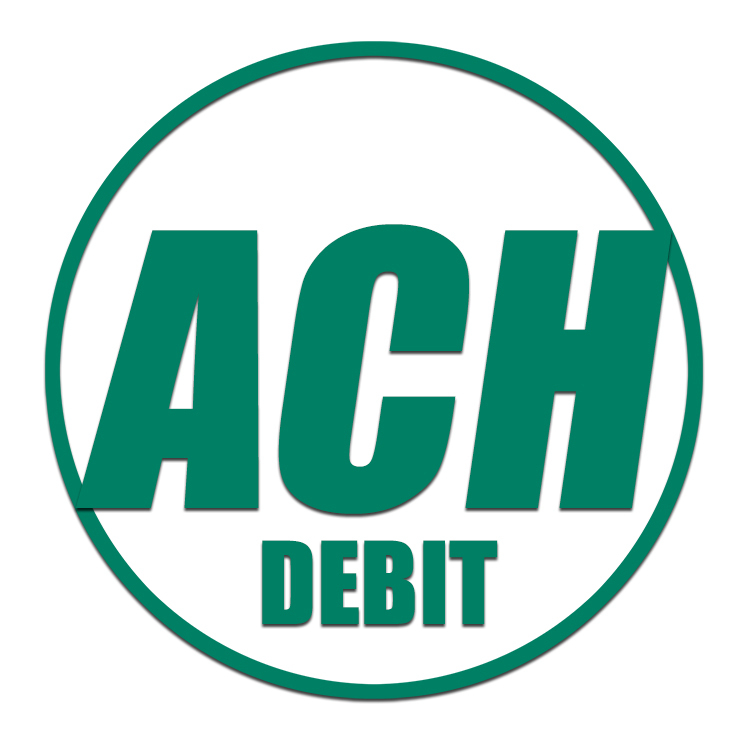 The truth of the matter is: not everyone has a credit card, or even a debit card branded with the Visa or MasterCard logo. I know, it's strange, but it's true. Rather than missing an opportunity for a sale, why not offer the ability to pay for goods, services, or memberships directly from your customer's checking account? Offering the ability to accept payment via the Automated Clearing House (ACH) network expands your ability to reach customers who don't use or have credit cards.
"What about bounced checks?"
Our Check Guarantee and Check 21 service guarantees the availability of funds at the time of the transaction. Check Guarantee offers the protection of covering the amount of the transaction if, by the time the transaction settles, there is a return for insufficient funds, closed account, or any other reason the transaction is not completed. Check 21 checks the availability of funds in your customer's bank account in real-time so you can rest assured that the check you're accepting won't bounce.
Our ACH services can be used for one-time purchases as well as be configured to bill on a preset schedule. For example, a monthly recurring membership fee would be an ideal fit for our ACH service.
The ACH services aren't limited to e-commerce transactions, either. With a check reader connected to your credit card terminal or point-of-sale system, the check is scanned and converted into a digital transaction, saving you a trip to the bank.
Click Here for more info or contact us today to learn more about the ACH services and the benefits they provide.
Return to Blog