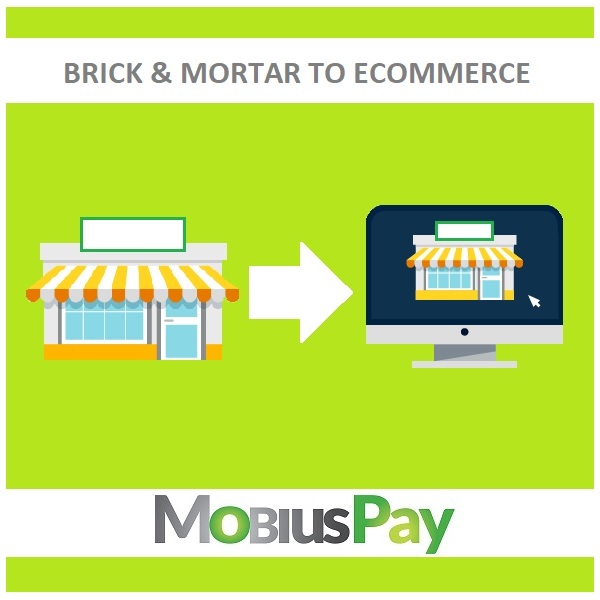 2020 was a tumultuous year in so many ways. With Covid-19 rampaging throughout the world, a number of brick-and-mortar shops evolved to develop online stores. It was a smart, and necessary, move on their parts, and created a huge positive flux in online sales that broke ecommerce revenue records. Though there was a much larger group of stores transitioning to online, it has also been the natural progression for the last ten years.
Being a brick-and-mortar business that's evolving to the wide world of internet shopping isn't an easy venture. The web is an entirely different plane of commerce, but it's one that is well worth climbing onto if you wish to maintain being a viable business in the modern world. It may seem a bit intimidating at first, but there are several resources available to help make your transition easier, and sustainable.
What are some of the biggest changes you will need to learn about to develop your online shop? There are four main ones that are really going to help you build a successful online store, so buckle yourself into your computer desk, and get ready to grow your business.
Setting up your ecommerce store and designing it in a way that will catch an online shopper's eye and keep their attention. There are a number of sites that will allow you to start building a site yourself, but it might be in your best interest to work with a dedicated designer to turn your ecommerce shop into the most aesthetically pleasing site possible.
Developing shipping and order fulfillment to allow for your products to get to your customers with ease. If you are just starting your ecommerce store, then this will be one of the biggest challenges you'll face. You'll need to decide if you're going to handle the packaging and shipping yourself, or if you're going to hire an outside source that specializes in these needs, and usually has a warehouse to store a number of products. If you handle your packaging and shipping in-house then you'll make more profits, but it is a lot of extra work, and can be much more efficient if you have a larger scale business. An important aspect of this is that you'll need to make sure your ecommerce platform is integrated with your shipping provider. Choosing MobiusPay as your ecommerce provider will make this integration with your shipping provider an easy and smooth transition.
Building your customer service department into a smooth problem-solving machine. What this means is that you're going to want to anticipate the possible questions, or issues, that customers may have, and then alert your customer service to them ahead of time. The more prepared your customer service department is the better you'll be able to head off any problems ahead of time. Make sure that your team keeps records of all customer interactions, and then spend a good amount of time troubleshooting to be even more prepared for any down the road problems.
Marketing your new online shop so that people are clicking on the link to your business with increasing consistency. This may also be where hiring some SEO professionals can really come in handy. There are specialists that work with driving web traffic to sites, and web marketing strategists that can consult on the best ways to display your brand to the world. Building sustainable web traffic that will last over the long-term is going to be what you want to focus on the most, but that doesn't mean you shouldn't pay for some advertising for short-term sales.


Building That Online Business
There is a term that you may not have heard of before, but it's one that's going to greatly serve you when building your ecommerce store. The acronym you're looking for is MVP (Minimum Viable Product). What this term means, is that you'll want to develop your store around the products that are going to be most valued by the customer, which means keeping your initial selection of products to a minimum. Yes, you may have many amazing things in your shop, but you want your online store to not come off as overwhelming to your viewers. Keeping your best click-bait at the forefront of what online shoppers are going to see is going to keep your sales rolling in at the best pace available. In the long-term you will grow your shop, but in its initial stages its best to really focus on the strength of your brand in regard to your MVP.
Though you can build out your new online shop yourself, it is recommended to consult with professionals that can really make your aesthetic shine. You want your initial release of your online store to really stand-out in its beauty, ease, and functionality. After a web designer has built the store up for you it's going to be up to you to figure out how to promote your store to online viewers. Don't focus too hard on any small imperfections in the look of your shop, unless they will slow down a shopper's purchase. Another big thing to remember is to pay attention to user feedback in regard to your store. If it's positive, then focus on how you can make those positive points stand out even more. If a shopper gives you some negative feedback, then don't wallow in anger or self-pity about it, see what you can do to be constructive towards improving your site. Most ecommerce stores are never truly complete, so you don't have to think in terms of finishing it, just keep improving it.
The Benefits of Ecommerce
You'll notice some incredible changes once you make your online store known to the world. One of the gems of selling online is that your shop is going to be available 24/7, which means everyone will be able to buy from you whenever they want to. To go along with being open all the time, there will be an exponential number of people that will have eyes on your products. With your site you'll want to create e-mail opt-in forms to build repeat customers, which can also include a newsletter to keep customers in the loop of all of your new releases.
Your New Shop
In conclusion, this may feel like a lot at first, but once you have your ecommerce shop set up, you'll be able to run your business even while you're sleeping. All of the time you've put into building your brand will be able to shine even brighter in the eyes of the public. Being online will connect you to the world in more ways than you've ever imagined. Hire your team of web specialists, set up your shipping, and then contact MobiusPay for your ecommerce platform, because you'll want the best to help you with all of the sales that are going to start rolling in right now.
Return to Blog