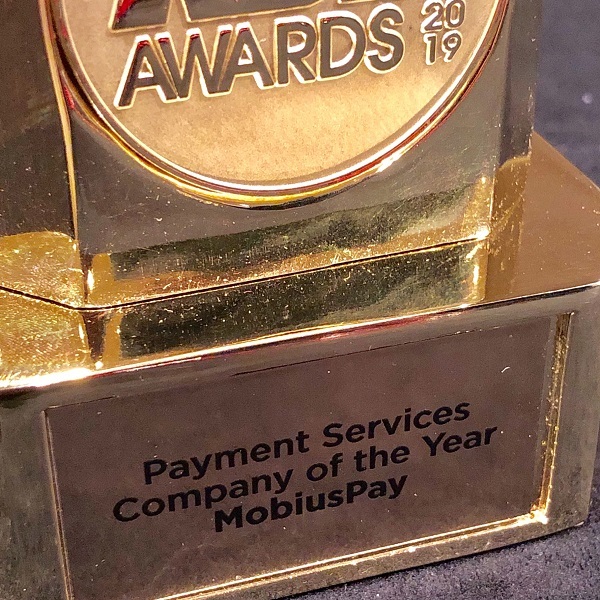 MobiusPay has been recognized with an award during an extravagant event hosted in Los Angeles last night for Payment Services of the Year in the category of Merchant Services.
Honored to have been nominated and humbled with the win received, without the support of our clients and associates, MobiusPay wouldn't have achieved such a nomination.
Consequently, there are many solutions to select from in today's market space and our competition is fierce, but our continued dedication, proactive solutions and quality customer service have proven to have paid off with this award.
Furthermore, MobiusPay is humbled by such acknowledgement, but regrettably there's no time for celebration as we continue to conquer the West coast with another trade show taking place in Las Vegas, Tuesday 22nd January through till the 25th.
MobiusPay specializes in a multitude of online payment solutions that are customized to your business. This includes, but is not limited to international processing, risk management, chargeback prevention and consulting.
We welcome you to browse our site and reach out to us by whatever means of communication that suits you, to discuss and determine how MobiusPay can help your business processing needs. Feel free to email us at info@mobiuspay.com for more details.
Return to Blog