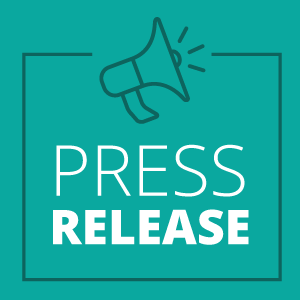 Saint Petersburg, Florida, October 24, 2023 – Inc. Business Media today announced its second annual Power Partner Awards, honoring B2B organizations across the globe that have proven track records supporting entrepreneurs and helping startups grow. The list recognizes 389 firms working in numerous trades, including financial services, health and wellness, marketing and advertising, legal, logistics, and productivity.
All 389 companies in the list were noteworthy, receiving top marks from clients for helping leadership navigate the dynamic world of startups. These B2B partners support entrepreneurs by managing key facets of the business. Partners handle essential tasks like hiring, compliance, infrastructure development, cloud migration, fundraising, and more, so founders can focus on their core missions.
"Trusted B2B partners provide guidance and expertise that founders rely on at various steps of their organization's journey. Partners that possess a demonstrated ability to deliver quality support are at the core of entrepreneurship and help bring big ideas to life," says Scott Omelianuk, editor-in-chief of Inc. Business Media.
"We're honored to be named to Inc's Power Partner Awards, amongst so many other incredible and worthy candidates. We wish our fellow honorees the very best," said Mia Hyun, President and Founder of MobiusPay.
MobiusPay is a merchant services provider that has been recognized for its excellence. They take pride in their approach to each client, providing a comprehensive and consultative experience. They offer everything a business needs to succeed and thrive. Their fundamental principle is a culture of care which is evident in every project they undertake. They cater to a wide range of clients; from start-ups to publicly traded companies, and everyone in between. They believe no company is too small, and no dream is too big.
To view the complete list, go to: https://www.inc.com/power-partner-awards/2023
The November 2023 Issue of Inc. magazine is available online now at https://www.inc.com/magazine and will be on newsstands beginning October 31, 2023.
About Inc. Business Media
The world's most trusted business-media brand, Inc. offers entrepreneurs the knowledge, tools, connections, and community they need to build great companies. Its award-winning multiplatform content reaches more than 50 million people each month across a variety of channels including websites, newsletters, social media, podcasts, and print. Its prestigious Inc. 5000 list, produced every year since 1982, analyzes company data to recognize the fastest-growing privately held businesses in the United States. The global recognition that comes with inclusion in the 5000 gives the founders of the best businesses an opportunity to engage with an exclusive community of their peers, and the credibility that helps them drive sales and recruit talent. The associated Inc. 5000 Conference is part of a highly acclaimed portfolio of bespoke events produced by Inc. For more information, visit www.inc.com.
About MobiusPay, Inc.
MobiusPay, Inc is a company based in Saint Petersburg, Florida, that specializes in activating merchant accounts, making it possible for our clients to accept electronic payments globally for their products and services, whether online or in a retail environment. Our payment gateway supports all major credit cards, 66 currencies, a variety of integrated shopping carts, ACH, and a wide range of personalized solutions for your business. Our leading-edge gateway features fully customizable fraud-prevention and chargeback-mitigation software, putting us ahead of our peers. Partnering with MobiusPay enables you to focus on your products and customers without worrying about revenue interruptions. Visit mobiuspay.com or email info@mobiuspay.com to learn more about what we can do for you.
Source: Inc. Power Partner Award
Return to Blog