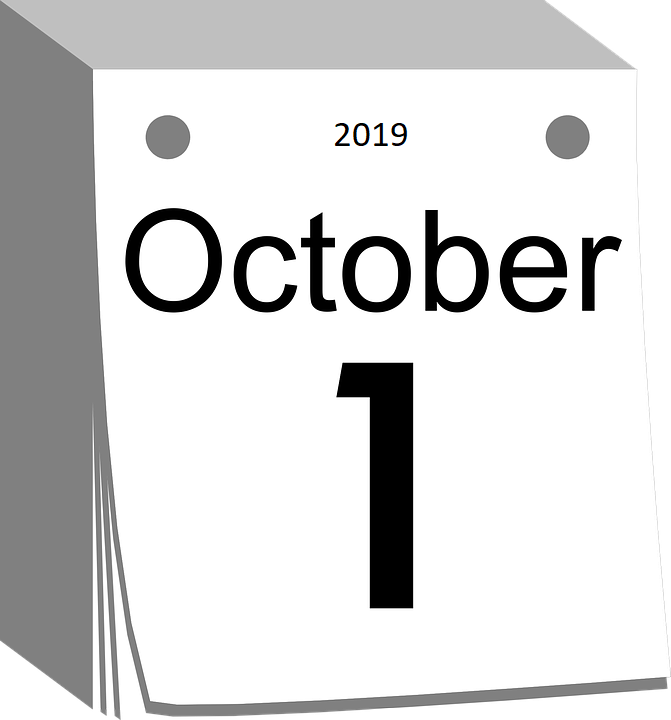 When it comes to credit cards, Visa is a household name that most of the US population can relate to due to their brand longevity, availability of being accepted worldwide and competitive consumer rates that make it easy for the average consumer to apply and obtain.
In the United States alone, the Census Bureau estimates a whopping 183 million American's have approximately 2 credit cards in their possession at any given time. 103 million of those card holders belong to Visa. MasterCard comes in second place, holding approximately 83 million users and American Express holds a mere 36 million card member stake in comparison to its competitors.
Statistics such as these, certainly explain the estimated 40% increase in friendly fraud over the past 2 years imposed by consumers, which will now be reflected in Visa's new thresholds being put in place and in full effect as of October 1st, 2019.
The leading explanation of chargebacks being processed in today's market is what's referred to as "friendly fraud" where a consumer can submit a chargeback with little consequence. Ironically an estimated 81% of consumers freely admit to filing a chargeback out of simple convenience but are unaware of the repercussions that the merchant is faced by the consumer doing so. Furthermore, an average of 49% of friendly fraud, chargebacks are a result of a simple misunderstanding, which could have been avoided if the merchant utilized tools to grasp the concern with customer service before it escalated into a chargeback.
"Food for thought; in its current state, friendly fraud will cost merchants an estimated $25 billion a year by the year 2020. Therefore, it's advised to be proactive now and implement the use of some of the most basic, yet recommended tools available like AVS, CVV2 and more".
The implementation of new threshold requirements from Visa is an effort to improve the efficiency of the Visa fraud monitoring program, the chargeback monitoring program and the Visa acquirer monitoring program.
But what does all this mean?
Visa's sole purpose is to improve upon their user experience and in doing so, tightening up their rein's by imposing stricter chargeback guidelines on to their merchants is their solution. Merchants are those of you who sell anything, be it online, retail, hospitality and basically anywhere Visa is accepted.
While a brief overview of the decrease in chargeback threshold percentage may seem minimal from a glance, in the grand scheme of things, the new requirements can and will result in a substantial impact for many businesses.
Today, Visa's guidelines specify that a high-risk merchant account will be in breach of the thresholds if the merchant exceeds 100 Visa chargebacks and a 1.00% ratio in the same calendar month. The merchant will be given an Early Warning if their chargebacks exceed 75 chargebacks and 0.75% ratio in the same calendar month.
Effective October 1, 2019, the thresholds are changing and there is no adjustment period; the adjustment period is now. The enhancements to the risk program thresholds will be 100 or more in dispute count and 0.90% or higher ratio of dispute count-to-sales count in order to be considered "excessive." The early warning program is being adjusted to 75 or more disputes and 0.65% or higher of dispute count-to-sales count.
Consequently, many businesses are deemed as high-risk due to the nature of their business. From online travel and entertainment to recurring membership subscriptions and dating sites, these industries are in grave danger of the new imposed Visa chargeback regulations if not maintaining a quality product, service or consumer experience.
It is important for merchant service providers, such as MobiusPay, to be transparent with their clients about what's to come and how it may impact their processing accounts as preparation and knowledge is key to ensuring your merchant account remains in the "safe" zone.
While Visa intends to provide early warning notifications to merchants that are walking the fine line of exceeding the new thresholds, Visa have also stated in their release of information that they reserve the right to update, levy, waive, suspend or terminate any non-compliance merchants as they choose in order to protect the integrity of their payments system. This statement made by Visa is not to be taken lightly.
Regrettably, there is no way to avoid these new Visa regulations other than to remain compliant, be more proactive with your customer support and ensure that you are utilizing all the possible tools that your merchant service provider has to offer in effort to monitor and prevent chargebacks from happening.
If you're uncertain as to whether these new implied regulations will have an impact on your business, reach out to one of our knowledgeable MobiusPay associates for clarification.
Return to Blog