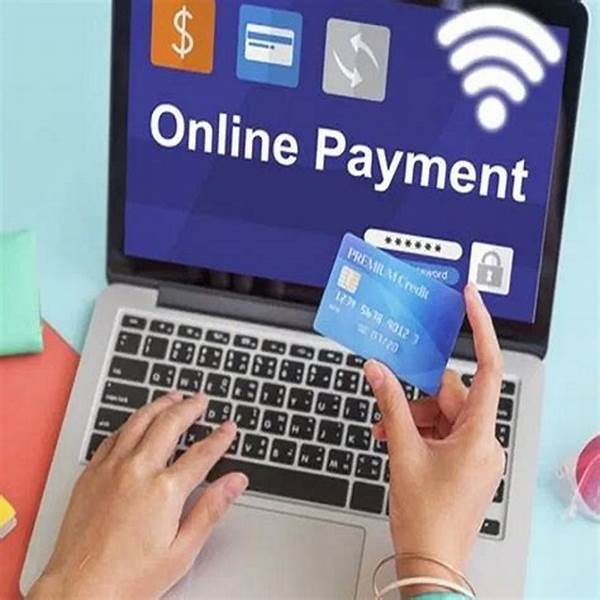 There are many things to consider when shopping for the perfect payment gateway for your small business. Most of the top payment platforms for small businesses have several significant features and offer functionalities that enhance the payment experience for both merchants and their customers. It can seem a little complicated, especially for a new business owner. Don't worry, we are going to remove guesswork for you and take a look at some of the features that small business owners should look for in any payment gateway they may be considering for their organization.
Security
The use of cashless payments is consistently on the rise with more and more Americans are using their smartphones to make purchases and pay their bills. So, it only makes sense that security should be a priority for any small business when deciding on a payment gateway. Things like PCI compliance, tokenization, 3D Secure Authentication, and other security features can greatly protect you and your clients.
In recent years, Americans have unfortunately witnessed several types of security breaches, ransomware attacks, and other malicious acts. These events can sometimes negatively impact the views consumers have about using smartphones and other types of technology to make payments. Therefore, we suggest only using payment gateways that incorporate hosted tokenization or two-factor authentication and are PCI compliant.
Enhancements
A reliable payment gateway should have some available add-on features that will enhance your customer's payment process. 3-D Secure Authentication (3DS) is a security protocol that provides an extra layer of security for card-not-present (CNP) transactions. It was designed to allow a cardholder to easily authenticate their identity in order to prevent payment fraud and reduce chargebacks. 3DS makes the payment verification process quicker and more customer-friendly with less cart abandonment. Therefore, more and more merchants are giving this new security protocol a shot.
3DS is not as widely used in the US as it is in some other regions. As part of a European Union mandate, merchants operating in the European Economic Area must use payment service providers that offer what is known as strong customer authentication. Although this is not a requirement in the US yet, it will be sure to follow suit.
As a small business owner, gaining and keeping your customer's trust is a key to your success. The option of adding 3DS is a sure-fire way to do that. With MobiusPay's payment gateway, this added feature is just a click away and incurs a nominal monthly fee.
Accessibility
Providing customers with the option to make purchases and payments from any of their mobile devices is simply par for the course these days. And with consumers spending more and more time on their smartphones, a payment platform that is mobile-friendly or has a mobile-first design is imperative for any small business.
Speed and Uptime
Speed is also a top concern for payment platforms as speed is a major part of the user experience. Consumers do not want to even attempt to make payments on a slow-moving payment platform. They want a platform that is not only secure but one that incorporates technology with a customer flow to make the payment experience fast and efficient.
In addition to speed, the best payment gateways should have impeccable uptime. This means you can rest assured that your payments will be securely processed as expected, every time. No business owner wants to lay awake at night thinking about whether or not their customers are able to make purchases due to some kind of technical issue. That's why it is important to test the gateway for performance. If numerous clients are attempting to finish transactions simultaneously, it is necessary that the payments do not fail.
Simplicity
When developing payment gateways, payment solutions companies that focus on user experience often end up with a payment system that allows customers to effortlessly make payments from their devices. Payment platforms that focus on the user experience and develop a payment flow based on research and studies of human behavior often deliver a technology that improves ease of use for your customers.
When consumers are comfortable with the design of a payment platform, the business using that platform will notice that their customer service departments do not become strained. In short, a flawless user experience can save you time and money in the long run.
Recurring Payment Functionality
Recurring payment functionality can benefit many different types of businesses. Payment platforms that incorporate recurring payment functionality into their design, provide customers with the ability to make automated payments. And, often, automated payments can ensure that customers pay on time and that businesses get paid on time. Another major benefit of automated payment functionality is that it provides small businesses with the technology to offer payment plans to their customers.
Integration
With all of these different options available, another important feature when choosing a payment gateway is a seamless integration with all major financial networks around the world. A top-notch provider should cover the basics that you will need to get you set up. Usually, it is a piece of code that needs to be inserted into your site, plus adding a new payment option to your list. That may sound like something that would normally require a computer science degree, but with the right provider, this type of integration will be a piece of cake.
Virtually every small business can benefit by using a top-tier payment platform. The best platforms will include everything that we've discussed and most likely some additional features such as multi-lingual support. Keep in mind that although choosing the right payment platform for your business might seem somewhat insignificant, it can go a long way in establishing trust with your customers.
MobiusPay offers payment solutions for both small businesses and larger organizations. Contact us today if you would like to learn more about how we can improve the payment experience for your business and your customers.
Return to Blog