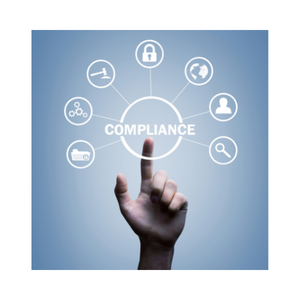 As the name suggests, PCI Compliance refers to a set of guidelines and standards for businesses to ensure the security of their credit card transactions. The Payment Card Industry Data Security Standard (PCI DSS) applies to companies of any size that accept credit card payments. Created by Visa, MasterCard, Discover, and American Express in 2004, the PCI DSS has evolved over the years to ensure that online sellers have the systems and processes in place to prevent data breaches.
Business owners know that eCommerce transactions have been on a significant rise over the past few years, and there are no signs of that slowing down. What accompanies this trend is a rising concern about the security of customer data when it comes to online payment transactions. If you collect, transmit, process, or store any credit card transactions, you are ultimately liable for any information you collect, and therefore are open to several consequences should that information be compromised. That's where PCI Compliance comes in.
PCI compliance can be overwhelming to the average business owner because the reality is that to achieve PCI compliance, you must educate yourself on a variety of security protocols and processes. Fortunately, with a bit of help, you can successfully navigate these waters and achieve compliance in no time.
To make PCI Compliance easier to implement, businesses can follow these tips for meeting requirements:
Buy and use only approved PIN entry devices at your points of sale.
Buy and use only validated payment software at your POS or website shopping cart.
Do not store any sensitive cardholder data.
Use a firewall on your network and PCs.
Make sure your wireless router is password-protected and uses encryption.
Use strong passwords. Be sure to change default passwords on hardware and software – most are unsafe.
Regularly check PIN entry devices and PCs to ensure no one has installed rogue software or "skimming" devices.
Teach your employees about security and protecting cardholder data.
Follow the PCI Data Security Standard.
Ensure peer-to-peer encryption
Whatever the size of your business, PCI Compliance is a must. It can save you the cost of a data breach and build customer confidence and loyalty. To learn more about PCI Compliance and assistance with navigating all things PCI, contact the team at MobiusPay today.
Return to Blog