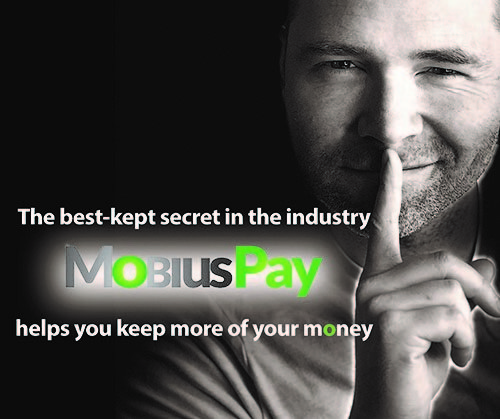 With 2018 and electronic commerce in full swing, international boundaries are little more than a line on a map. Why choose between the US or EU for a merchant account, when you can have both?

The most disappointing aspect of merchant processing is having to tell a merchant that all domestic options have been exhausted and that there isn't a bank in the United States willing to open a merchant account for them. Most merchants will pause and ask, "Why the qualifiers? 'Domestic' and 'bank in the United States.' Are there other options?" The answer, of course, is "Yes!"

By now, everyone has grown tiresome of hearing or reading about Operation Choke Point (OCP) and we've come to accept that it's not going away anytime soon, and because of that, we have seen an influx of applications to our European banking partners over the last few years and business is booming. We have found that a decline in the US doesn't mean it's the end of the line anymore. We have a variety of merchants who were declined in the US for a number of reasons ranging from unacceptable product or business type all the way to less-than-optimal FICO, yet we were able to get them approved in the EU with minimal fuss.

In the interest of full disclosure, "minimal fuss" can be subjective. The merchant will need to incorporate in the EU, appoint a secretary or director who is a resident of the country where the corporation is domiciled, and open a bank account to receive weekly wire deposits. However, compared to receiving a decline in the US and deciding to pack it in and give up, the aforementioned to-do list doesn't seem so insurmountable; especially when we offer a service that will help the merchant get setup in Europe with, you guessed it, minimal fuss. While this may seem like a lot of hoops to jump through, it's well worth the acrobatics in the end. The service we provide in order to establish and maintain a company in the European Union does most of the heavy lifting and you'll have your EU company and bank documents delivered to you in no time.

Our European banking partners have seen an influx of merchant applications due to OCP and we've been on the forefront of the market for the last several years. We have a strong relationship with multiple banks and we're confident that we'll find the right fit for you and your business. There are many questions that may be coming up while reading this, "What about VAT? How do I access my money from the US?" and we'd be more than happy to discuss the options with you. Every merchant account is unique and every circumstance is different. What works for one company, may not be what's best for yours. We dislike the "cookie cutter" approach to merchant accounts and we prefer a bespoke solution so everything fits perfectly and works exactly how you'd expect it to.

Europe doesn't have to be the end of the line. If a merchant is declined in the US and we go the route of opening a merchant account in Europe, we've had success in reapplying to a US bank a mere six months later by providing the processing history from the European processors. Providing the processing history goes a long way to demonstrate to the bank that the risk isn't very high, especially when chargeback and refund ratios are within acceptable parameters. By providing the statements, we have a good benchmark to show the US banks what they can expect by way of monthly volume as well as chargebacks. There are many possibilities available to the merchants and we do everything we can to help. Either way, it still ends up costing less than an aggregator.

Our European banking partners don't have to be a last resort, either. We have many merchants who have diversified their options by holding merchant accounts in the US and EU which not only helps to mitigate their exposure, but it also helps in achieving higher authorization rates. A US card is more likely to get authorized through a US merchant account while conversely, a credit card issued by a bank in the EU is more likely to receive a successful authorization if it's processed through a merchant account domiciled in a bank in the EU.

Additionally, we offer similar services in Asia and we'd love the opportunity to discuss how we can best serve you, the merchant, by providing exactly what you need and the best suits your business and bottom line.

The possibilities are endless and with our dedicated team of professionals who manage your account from application to approval and who pride themselves on customer service and satisfaction, the choice is simple: contact Mobius Payments today to discuss your options for both a US and EU merchant account and let us help you keep more of your money!

Return to Blog