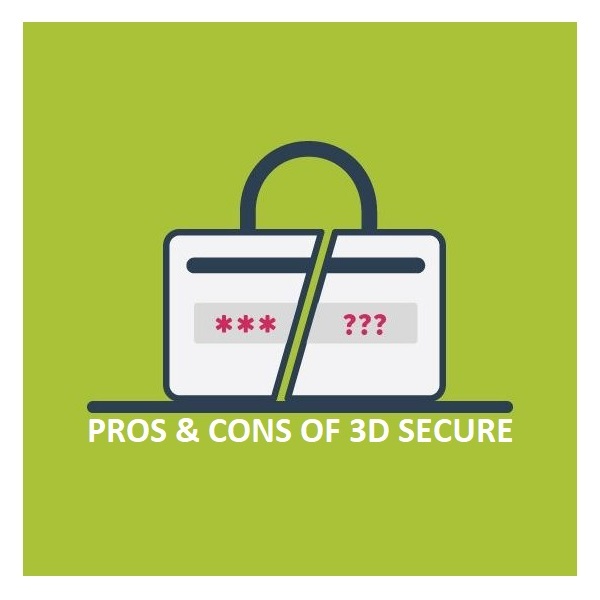 When people make debit card and credit card transactions, there are security protocols in place to protect merchants and consumers. These additional layers of security are essential in preventing fraud and securing transactions. 3D Secure is a type of security protocol. Created by Arcot Systems, which has since changed its name to CA Technologies, it was first utilized by Visa to improve security on internet payments.
When people see programs like Verified by Visa, MasterCard SecureCode, American Express SafeKey, and J/Secure, they see programs and security services that are based on 3D Secure.
How Does 3D Secure Work?
3D Secure is a three-domain model that is utilized to provide another level of secure authentication between the online authorization process and the financial authorization process.
The first domain used to provide this security is the Acquirer Domain. This is the bank and the merchant receiving the transaction payment. The second domain is called the Issuer Domain, which is the bank that issued the debit card or credit card that was used for the transaction. The third domain is called the Interoperability Domain. This domain is the infrastructure provided for the card, which is used to support the 3D Secure protocol.
Using XML messaging and SSL communications to authenticate and secure transactions, 3D Secure uses a number of different processes. Understanding how 3D Secure impacts the customer transaction process is essential for merchants. When a customer completes their checkout process; they will be prompted to enter their MasterCard SecureCode or their Verified by Visa code if they are using either of these credit cards. After entering the code, the customer gets directed to the issuer's website to authorize the payment. Sometimes this authorization is completed within your payment solution.
Customers that are using Discover Card, American Express, or gift cards are not prompted to enter a password. As a merchant, you have the ability to decide which transactions require 3D Secure authentication. You can choose to have certain high-risk transactions utilize 3DS, and you can opt-out for other transactions if you choose.
The Benefits To Using 3D Secure
There are numerous benefits to utilizing 3DS that merchants can take advantage of. First off, 3DS can help prevent chargebacks. When using Verified by Visa, for example, you are guaranteed to never receive a chargeback. You can protect yourself from friendly fraud, or chargeback fraud, by using the service. It is important to note that MasterCard does not have a similar policy, however.
Also, a liability shift occurs when using 3D Secure. In most cases, a merchant is typically liable for chargeback transactions. The liability gets shifted to your issuing bank when you utilize 3D Secure. Make sure to review the documentation provided by your issuer to make sure you understand both the regulations and the rules regarding the implementation of 3D Secure.
Interchange benefits also exist when utilizing 3D Secure. In some cases, merchants can access lower interchange fees. They could also benefit from longer payment terms with their acquirer. Customer confidence is another important benefit to 3D Secure. Customers that know there is an additional layer of security in place to protect their data and may be more confident in their purchases.
Should I Inform My Customers About 3D Secure?
Many businesses choose to inform their customers that they are using 3D Secure to bring extra protection to them. Customers want to be assured that their data is secure, as well as their transactions. They do not like extra confirmation steps and passwords. Due to these things, informing them that you are using 3DS is essential.
Reminding customers that they are getting extra security with no additional fee in the transaction is essential. By providing a link to customers that points them to more information about the program, and by also displaying the MasterCard SecureCode and Verified by Visa logos, customers will feel more confident about their purchase and understand that the systems are in place to protect them.
Learning More About 3D Secure
If you have questions about 3D Secure, contact MobiusPay and speak with the team. The professionals at MobiusPay can give you the information you need to make an educated decision about using the program. Also, make sure to read the documentation that is provided to you by your credit card issuer. If you have questions, your credit card issuer can also help answer them.
Paying attention to the future of password authentication, as well as new device technology that is coming, allows you to keep up with the latest developments, as well as what is to come. Make sure your business and customers are well protected from fraudulent activity and malicious behavior by utilizing 3D Secure. Having excellent services all the way up your payment ecosystem is essential to creating positive customer experiences and cultivating return business and higher revenue. 3D Secure can help you reduce chargebacks and increase customer confidence.
Return to Blog