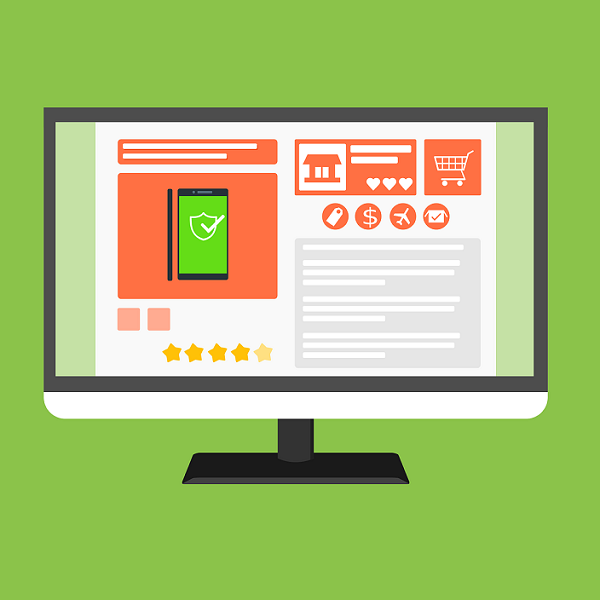 There are hundreds, if not thousands, of options to choose from when it comes to accepting credit card payments online for your business – where do you start?
The first step is to define your needs. What kind of product or service do you offer? How much volume in sales do you anticipate each month? $10,000? $20,000? $100,000? Once you have a basic idea of what your requirements are, you can narrow down the list of candidates. New business owners often prefer ease of implementation over any other function and end up deciding on a payment service provider such as PayPal, Stripe, or Square which may do the trick for a while, but as you grow, you'll start looking into the fees and see that these quick-setup solutions may not be all they're cracked up to be and the convenience is reflected in the pricing.
Most businesses are setup as a corporate entity, either as a corporation or a limited liability company. With organizations such as LegalZoom, this process can be completed in just a few hours. Once you've established a company, you'll need an Employer Identification Number (EIN) from the IRS. This can be done online on the IRS website in just a few minutes.
With your articles of incorporation and EIN in-hand, you can go to your bank and open a business checking account. Once your bank account is established, depending on how quickly you'd like to get your merchant account up and running, you can either request a bank letter from the person helping you open your account at the bank, or you can wait until your checks come in the mail. If you're in a bit of a time crunch, you can request a letter. The letter must be on bank letterhead, signed by a bank representative and it must contain, at minimum, the following information: beneficiary name (typically the name of your company), the address where the bank will be sending correspondence, like your monthly statement, (this address should also match at least the "mailing address" portion of the application), the routing number for the bank, and the account number – there's no need to include the balance of the account on the bank letter.
Now that you have your articles of incorporation, SS-4 (EIN letter from the IRS), and your banking information, throw in your government-issued identification (driver license or passport) you're ready to begin the application process for your merchant account.
The merchant account application can be a little daunting to someone who doesn't deal with them on a daily basis, but with the right merchant processor, they'll help you complete it step-by-step and answer any questions you may have along the way. The merchant account application asks basic information about the business, such as the legal name (the name of the corporation), the doing business as, or dba name, if you intend on marketing yourself as a name different from your corporate name – some business do, and some don't, it's entirely up to you. The physical business location, which can be a little tricky for some merchants who are in the electronic commerce (e-commerce or e-comm) business and work from a home office but value their privacy so they sign up for a virtual office, such as Regus. A virtual office address is fine to receive written correspondence, such as your monthly statement or other communication from the bank, but when the application calls for the "physical business address," they mean where you normally conduct business, even if it's your guest room or dining room table.
After the corporate information comes the personal information of the officer signing on behalf of the company, typically this is someone who has a controlling interest in the company. Most banks like to see a majority of the ownership represented on the application (51% or more). Most of the time, the company is owned by one individual, but that's not always the case. Sometimes, there may be two, three, or four partners – so long as 51% or more is represented on the application in the "principal" section, you shouldn't have too much trouble getting approved.
A small caveat: every merchant account requires a credit inquiry on every individual signing for the application – something to keep in mind when selecting who is going to sign the application on your company's behalf, should the situation arise.
The rest of the application is simple and straightforward: length of time in business, business structure, how do you conduct sales (online, in person, over the phone)? URL, if applicable, and processing equipment, which is something your merchant service provider can help you with. Whether you're opening a brick and mortar retail shop and require a credit card terminal, Point of Sale (POS) system, or simply a card reader for your phone or tablet or if you're running an online store and need help selecting a gateway that's integrated with one of the many shopping carts available, a good merchant service provider will be a soup to nuts operation and will guide you every step of the way.
The merchant application approval process typically takes anywhere from two to seven business days, depending on a variety of factors which include, but are not limited to, the following: business type, card acceptance method, projected start date, and completeness of the business documents and merchant application. A retail business with a complete merchant application, adequate business documentation (including any applicable business licenses), can be approved in as little as a day.
An e-commerce merchant takes a little more time to review as banks become more cautious of identity theft, fraud, and illegal activity. If you're an e-commerce merchant, you'll be required to produce proof of domain ownership to show that the website listed on the application is owned by a signer on the application, or is registered under the applying company's legal name. It's okay to have your whois set to private, and a screenshot from the domain registrar, or an invoice from the registrar showing the appropriate ownership is permissible. Additionally, the checkout page, that is, the page where your customer will enter his or her credit card number, must be encrypted with secure socket layer technology (SSL) or stronger. This is a requirement of the Payment Card Industry Data Security Standards (PCI DSS). Something to keep in mind when you're hiring a programmer to develop your website. The timeline on a merchant account for an e-commerce merchant can be anywhere from five to ten business days just because the banks like to take their time and perform the appropriate due diligence when reviewing these types of applications.
Once the merchant account is approved, and the credit card terminal is programmed, or the gateway has been integrated to the shopping cart and the appropriate merchant numbers have been entered into the gateway, you'll be ready to begin accepting credit card payments for your business.
Once your terminal has been programmed, or your gateway has been integrated and activated, it's strongly recommended to run a test transaction. You can use your personal credit card to run a $1.00 transaction. This way, you can see what your authorization descriptor will look like to your customers, as well as your settlement descriptor. Additionally, you can see first-hand how long it takes from swiping, dipping, or clicking "submit order" on your website to seeing the money deposited in your checking account.
Depending on whether your business is setup for daily discount or monthly discount, you'll see that the full value of the transaction wasn't deposited to your checking account. The fees associated with your merchant account will be deducted from the transaction before it's deposited if you're on monthly discount. Monthly discount means that the fees are accrued throughout the month and deducted at the end of the month. This makes accounting a little easier for some, but the liability to cover the fees lies with the merchant and can sometimes result in a rejected ACH debit from the merchant processor due to insufficient funds if your business is operating on a slim margin, as some startups often are. For this reason, it's often recommended to be put on daily discount, which means the fees are deducted each day and only the month-end fees are debited from your checking account at the end of the much, and this amount is much less than it would be if you were setup on monthly discount.
One quick word about using your own credit card on your own equipment, or a friend's credit card, for that matter. In the past, some merchants who found themselves in need of a short-term loan think it's permissible to run a sale on their own credit card to borrow against their line of credit with their credit card company, or use a business partner or friend's credit card to achieve the same result. This practice is known as "cash advance" and is prohibited by Visa and MasterCard regulations. The reason this is prohibited is because it circumvents the issuing bank's cash advance policy. Most credit cards imply a higher rate of interest on cash advances on the credit card's line of credit and may also have a lower limit. Giving yourself a cash advance by running a credit card through your merchant account for this purpose could result in immediate termination of the merchant account and being added to the terminated merchant file (TMF) which is a global list managed by MasterCard meaning you'd be ineligible for a new merchant account with another processor ever again.
Another practice that is prohibited is running a credit card transaction for a friend who owns a business but doesn't accept credit cards on his own. This is called "factoring" and it can also result in immediate termination of your merchant account.
All of this may seem daunting, but with the right merchant service provider, you'll be educated, informed, and protected.
Return to Blog